2021-2022 Catalog
2021-2022 Catalog
---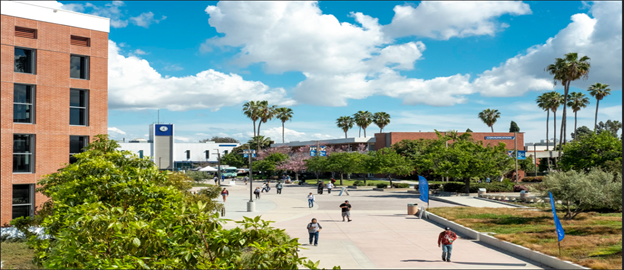 Welcome to the 2021-2022 College Catalog
The online El Camino College catalog is designed to assist students in finding the patterns for transfer as well as career pathways.  It also contains appropriate services and support so that they can achieve their personal and educational goals. The catalog contains ECC's degrees and certificates, course descriptions, student support programs and services, and other information related to college admissions and class registration. It also provides advanced search capability, print options, and a My Favorites tab to bookmark courses and programs.

Click the Degree Planner icon at the top of each program page to print a certificate or degree checklist.

Click the Print icon to print sections of the catalog with ease.

Click the Help icon to access information on how to use the catalog.
Looking for a PDF Version of the Catalog?
Choose the 2021 - 2022 Catalog PDF link in the navigation bar to access the PDF edition of the College Catalog.
Looking for a Different Catalog?
Choose the Archived Catalogs drop down menu (upper right hand of the screen) to access Archived editions of the College Catalog.
---
Notice
El Camino Community College District reserves the right to discontinue or postpone courses and correct errors and omissions. Courses, course content, and units are subject to change depending upon the requirements of the District. All enrollment fees are subject to change.
It is the responsibility of the student to become familiar with the contents of the College Catalog, including the rules, regulations, and requirements presented herein. Students are eligible for an associate's degree or certificate of achievement upon completion of all requirements as stated in either:
the College Catalog at the time of their acceptance into a program (to the extent possible within the current roster of course offerings); or
the College Catalog in effect at the time of their graduation.
---